Upcoming Events, Courses, and Talks
Whether you're looking for something educational or fun, mHUB produces events and classes that inform and inspire.
Funding Fridays: How to Succeed at Crowdfunding
Share this event
Fundraising is often one of the most pressing and pivotal concerns among startups looking to fund their product development and other parts of the business life cycle. This webinar led by Ilan Cohen will discuss when crowdfunding is the correct strategy for either GTM or prelaunch. It will also cover PR, digital marketing, product positioning. Q&A included.
Please bring:
You'll learn:
Understand the correct strategy to fundraise for either Go to Market or prelaunch using crowdfunding.

Overview of

PR, digital marketing, product positioning, and choosing the right crowdfunding platform
Attendance in person is preferred, but possible on-line.
Instructor Information:
Ilan Cohen
Consultant, Loudog Consulting
Ilan Cohen was Dealmaker's head of partnerships, Indiegogo's head of Business Development and Enterprise Sales, and is now a private consultant. He is sales, strategy and product launch consultant with expertise in leading fast-growth sales teams including implementation of operations and systems to support growth, as well as managing cross-functional teams to develop and bring to market new products and partnerships. Skilled in Sales, Business Development, Management, Crowdfunding, Startups, Capital Markets and the companies he's advised have raised over $100M in crowdfunded dollars.
Date and Time
05/12/23 @ 2:00 PM
05/12/23 @ 2:00 PM
Tags
Register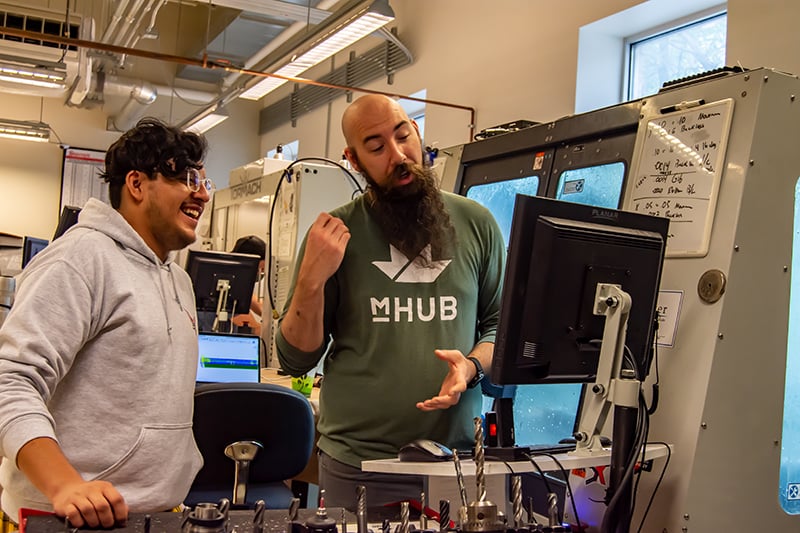 Resources Tailored to Your Unique Startup Roadmap
All classes and events are available to the public. Curriculum courses are tied to a specific track and stage of development, making connections to tools in the mHUB ecosystem to ensure members are maximizing the right resources at the right time.
To unlock auxiliary resources and pair learnings with hands-on guidance and tools, explore membership or the mHUB mPOWER and Hardtech Development fellowship programs.
Explore Membership