Upcoming Events, Courses, and Talks
Whether you're looking for something educational or fun, mHUB produces events and classes that inform and inspire.
3D Printing: When and how to utilize the technology for full production
Share this event
There is little doubt that 3D Printing is an extremely useful tool for prototyping and product development. As the technology has evolved over the last few decades, advancements in materials, speed, cost, and reliability have made it attractive for organizations to explore its use for production applications. This talk will provide attendees with a framework to evaluate 3D Printing for full end-use manufacturing applications through a series of examples and case studies that discuss the pros, cons, and considerations companies need to review as they engage with this technology.
Location
Date and Time
10/03/22 @ 2:00 PM
10/03/22 @ 2:00 PM
Tags
Register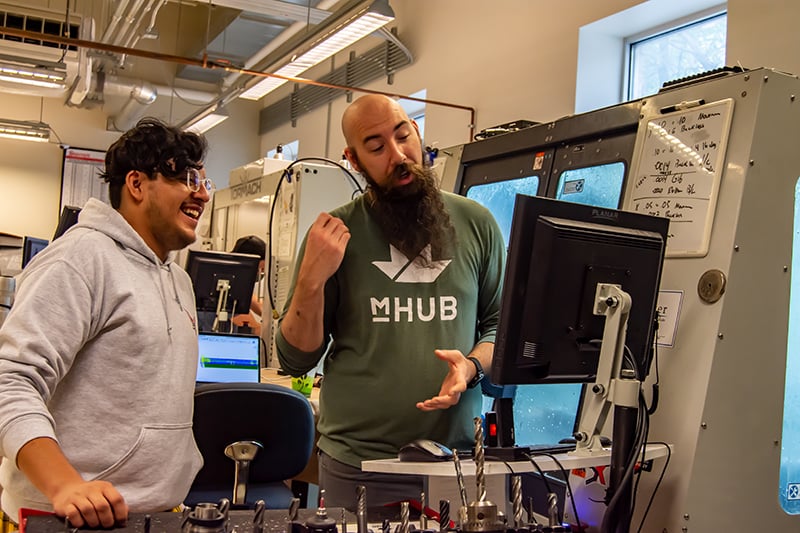 Resources Tailored to Your Unique Startup Roadmap
All classes and events are available to the public. Curriculum courses are tied to a specific track and stage of development, making connections to tools in the mHUB ecosystem to ensure members are maximizing the right resources at the right time.
To unlock auxiliary resources and pair learnings with hands-on guidance and tools, explore membership or the mHUB mPOWER and Hardtech Development fellowship programs.
Explore Membership