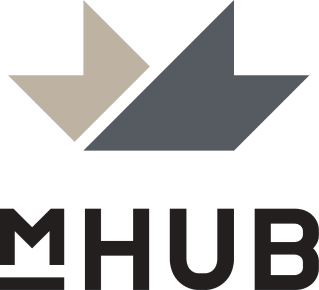 Supplier Network Program Manager
mHUB is actively recruiting for the full-time position of Supplier Network Program Manager. This role will support developing and activating the regional manufacturing and business service provider network while also driving the development of an online technology platform to support ongoing collaboration. Working to bridge the gap between innovators/entrepreneurs and the booming local manufacturing sector, this position will create a gateway to new opportunities for engagement, and business partnerships for both entrepreneurs and regional manufacturers. The platform will serve mHUB as well as peer innovation centers around Chicago, strengthening the ecosystem with a new database for vetted, local suppliers in hardtech production, supply chain, parts suppliers, business development, etc. This role is critical in supporting the growth and development of more than 280+ active companies at mHUB and beyond.
The impact this role can have on the regional economy is endless.
We are looking for a self-starter, motivated and creative thinker with excellent interpersonal skills who enjoys the fast pace of an entrepreneurial environment and is passionate about rebuilding the Midwest's manufacturing industry. They should be eager to take initiative and learn new technologies and should have the ability to work independently as well as within a team.
This position is open immediately.
Description of Responsibilities
The Supplier Network Program Manager is a full-time position that reports to the Director of Programs and Engagement with primary responsibilities that include:
Expand the existing interactive network of regional suppliers, contract manufacturers, and business-related service providers.

Design and build a robust, multidisciplinary, multisector network to provide startups, suppliers, and service providers access to a community-validated and reviewed marketplace.

Create system for assessment and matching needs of startups with suppliers available in the network.

Explore ways in which Supplier Network can become financially sustainable through funding opportunities, fee for service, or other models.

Create a measurement system that allows tracking of connections and outcomes.

Engage with peer innovation centers in Chicago to meet the varied needs of the ecosystem

Design and facilitate an engagement strategy for the network and mHUB community, working across departments to ensure a clear, strong SME engagement strategy.

Other tasks as needed
Qualifications
Candidates interested in applying should meet the following qualifications:
3-5 years' experience in manufacturing, supply chain, and/or engineering fields required

3-5 years' of experience developing, overseeing and executing projects and associated deliverables required

Experience with CRM database required

Must possess strong interpersonal, oral and written communication skills

Intimate knowledge and relationships with the Chicagoland technology and innovation ecosystem and/or local manufacturing and business supports community

A passion for civic engagement that provides impact and growth for the region

Strong leadership and project management skills

Demonstrated ability to communicate and work effectively with various leadership/staff levels and industry expertise
mHUB is an Equal Opportunity Employer and prohibits discrimination and harassment of any kind. mHUB is committed to the principle of equal employment opportunity for all employees and to providing employees with a work environment free of discrimination and harassment. All employment decisions at mHUB are based on business needs, job requirements and individual qualifications, without regard to race, color, religion or belief, family or parental status, or any other status protected by the laws or regulations in the locations where we operate. mHUB will not tolerate discrimination or harassment based on any of these characteristics. mHUB encourages applicants of all ages.
Salary and Duration
Salary will be commensurate with experience. Competitive benefits package.
Interested?
To apply, please complete this form.
About mHUB
mHUB is a leading independent hardtech and manufacturing innovation center located in Chicago, Illinois with a mission to convene the entrepreneurial ecosystem around physical product innovation and ensure that the manufacturing industry continues to accelerate, grow and thrive. Launched in 2017, the mHUB has supported more than active and alumni companies which have raised $1B, generated more than $430M in revenue, launched more than 1,200 products and hired more than 2,100 employees. mHUB provides a hyper-resourced environment to entrepreneurs with the goal of commercializing new hardtech innovation that will lead to new businesses, intellectual property, investment, revenue and job creation.