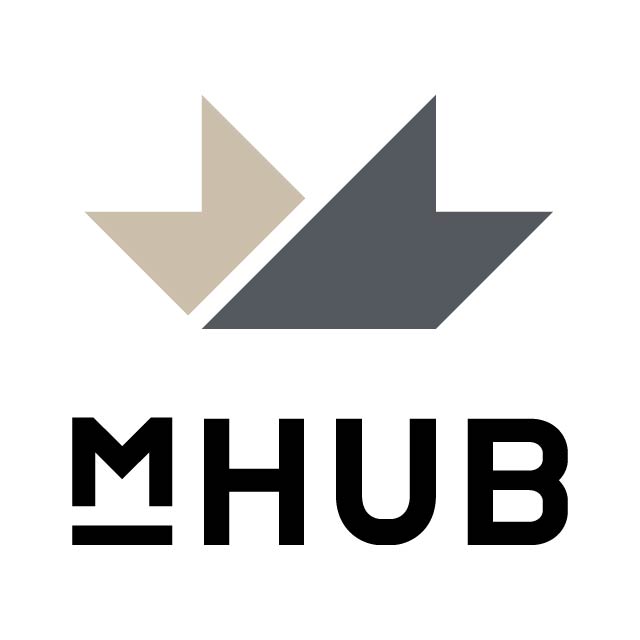 Startup Programs Fellow
mHUB 2023 Summer Graduate Internship - Startup Programs Fellow
About the Role
mHUB is seeking a Graduate Fellow to support mHUB's Programs and Engagement team in developing programs and supports for entrepreneurs. They will work hand-in-hand with mHUB leadership to assess and build venture acceleration programs that aim to support entrepreneurs in all stages of their business and product development. This fellow will review mHUB's framework for building a hardtech business, the technical assistance plan in its earliest stage, and our on-demand digital curriculum in development. We are looking for support in analyzing structures recently put in place, support in implementation plan for any pivots identified, and ensuring the programs work in tandem, across business units at mHUB. It is essential that this fellow come with a lens of inclusion and belonging, helping us ensure our programming is supportive of and meets the needs of all entrepreneurs, specifically thinking of women and people of color. Fellows receive career and leadership coaching and the opportunity to network with Chicago's corporate, civic and nonprofit leaders across the tech ecosystem.
About mHUB
mHUB is a leading independent hardtech and manufacturing innovation center located in Chicago, Illinois with a mission to enable U.S. hardtech innovation and commercialization by fueling collaboration and providing an accessible, hyper-resourced environment to develop, fund and accelerate clean energy, health, sustainability, and manufacturing entrepreneurship. Launched in 2017, the mHUB community of more than 350 active and alumni companies have raised $1.034 billion in capital, generated more than $721M in revenue, launched more than 1,398 products and hired more than 3,987 employees. mHUB's three business units – Incubator, HardTech Development Services, and Accelerated Incubation / Product Impact Fund - connect startups, innovators, researchers, manufacturers, and investors to spur innovation.
The mHUB team is an ambitious, entrepreneurial, and mission-driven team committed to helping entrepreneurs find a path to success and supporting economic growth in Chicago, the Midwest, and the U.S. We are builders and problem solvers, excited about the potential in hardtech and manufacturing entrepreneurship and by bringing businesses and products to life.
Key Responsibilities
Program analysis of case management style technical assistance, mentorship programs, on-demand curriculum and live workshops to ensure programs are working in tandem.

Data tracking analysis to ensure we are capturing the data necessary to ensure our startup growth and programmatic recommendations.

Deep dive into the incubator onboarding process for new members, identifying gaps and providing recommendations to improve new member experience in first 30 days.

Partnering across business units at mHUB including the Community Impact and Engagement team, Accelerated Incubation, and Hardtech Development to ensure new programs are working in sync with existing programs on the Programs and Engagement side of the business.

Working with key stakeholders across the tech ecosystem to develop strategies to make Chicago tech more inclusive and equitable for underrepresented founders.
Making programmatic and operational recommendations on how to best implement various programs in an asynchronous manner that ensures diversity, equity and inclusion strategies directly through organization and larger tech ecosystem. 
Qualifications
Must be a current graduate program student focusing on areas of policy, economic development or business administration.

Strong organizational skills that reflect ability to perform and prioritize multiple tasks seamlessly with excellent attention to detail.

Very strong interpersonal skills and the ability to build relationships with stakeholders, including staff, board members, external partners and donors.

Expert written and verbal communication skills.

Demonstrated proactive approaches to problem-solving with strong decision-making capability

Demonstrated ability to partner with high-level leaders to work towards outcomes, leading by consensus.

Experience in research and asset mapping.

Experience with program development and coordination.

Prior experience in a nonprofit environment is a plus.

Prior experience with entrepreneurs or business support organizations is a plus.
Core Values
Ability to uphold, embody, and articulate the following values:
Respect and Value Diversity

– We agree to value the rights of all individuals to mutual respect. The diversity of our community is a fundamental strength of the organization.

Tackle each Day with Passion, Enthusiasm and Curiosity

– What we're doing is special. What we're doing has impact. What we're doing is the spark that is igniting a community.

Try. Learn. Grow

– We are entrepreneurs. We won't be afraid to be bold and take risks. We won't wait for the idea, we'll create it ourselves. mHUB is a launch pad for our startups, but also for us.

Hold Ourselves Accountable

– We agree to be personally accountable to the "promises" we make. We don't blame others or ourselves. If we need help, we ask. If we make a mistake, we communicate it and fix it.

We are Greater as the Sum of our Parts

– Together we are greater than alone. We are one team, and collaboration is crucial to our success. We treat one another fairly and with respect. We challenge one another to rise to our best.
Salary & Duration
A stipend of $1,000 per month will be provided. The internship will last a minimum of 11 weeks between May 2023 to the end of August 2023, depending on the applicant's academic calendar year, with an opportunity for an extension beyond the summer.
To Apply :
Please send resume and cover letter to info@mhubchicago.com.
mHUB is an equal-opportunity employer that is committed to diversity and inclusion in the workplace. We prohibit discrimination and harassment of any kind based on race, color, sex, religion, sexual orientation, national origin, disability, genetic information, pregnancy, or any other protected characteristic as outlined by federal, state, or local laws.