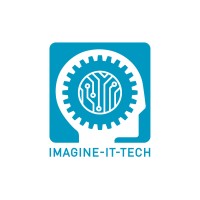 Prototype Engineer
Position: Prototype Engineer
About iMagine-it-Tech
From Low-Tech to High-Tech!......It's iMagine-it-Tech! The service provider for new product development. iMagine-it-Tech provides many services, including but not limited to Computer Aided Design (CAD), Patent Drawings, Photo-Realistic Rendering, and Physical Prototyping.
Job Description
iMagine-it-Tech is looking for a Prototype Engineer to join our team! The Prototype Engineer will:
Use computer aided design (CAD) software SolidWorks to create prototypes
Designing, building, and test new prototypes
Developing and implement new design concepts by creating models or mockups of
prototypes
Determining the materials needed for prototypes, such as plastic, metal, wood or other
materials
Communicating with engineers and other team members to coordinate projects
Maintaining accurate records of work activities and results
Perform maintenance and repair of 3D Printers and prototyping equipment.
Qualifications
Candidate must be completing or has completed their degree Bachelor of Science in Mechanical/Electrical Engineering.


To apply: email info@imagine-it-tech.com