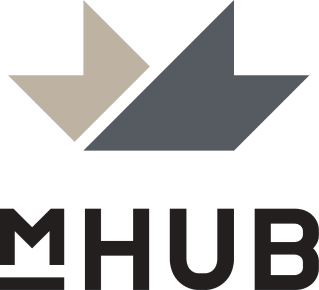 Programs & Engagement Coordinator
mHUB is seeking an entrepreneurial-minded candidate to support the strategy and execution of mHUB's programming initiatives for its community of innovators. For the role of Programs Coordinator, mHUB is looking for a motivated self-starter and creative thinker with excellent interpersonal and organizational skills who enjoys the fast-paced work environment and is passionate about supporting emerging businesses and contributing to the future of work.
The position works directly with the Vice President of Programs and Engagement and the larger incubator programs team to execute a robust educational curriculum and mentorship program that supports the development of emerging diverse product-based startups from across the region. The role offers opportunities for career development and visibility both internally and with the wider entrepreneurial, workforce training, and technology/innovation communities in Chicago.
 Key Responsibilities  
Primary responsibilities include the following:
Support the development and iteration of mHUB's established educational curriculum and workshop (in person and on-demand platform) offerings in topic areas such as: product development, entrepreneurship, networking, business services and manufacturing;

Coordinate the implementation of course content including communications of pre-and-post class requirements to participants, scheduling and logistics, and compilation of class feedback;

Support team in specialized programming for underrepresented founders including the mPOWER Program, Landis Family Hardtech Development Fellowship, and Equity in Innovation Scholarship Program;

Contribute to program evaluation and monitoring activities, which may include tasks such as participating in planning meetings, limited data collection, interpreting evaluation data, action planning based on evaluation findings, and providing insights about program performance;

Assist with the management of mHUB's mentorship program including recruiting and onboarding of new mentors and mentees and scheduling of mentor hours;

Support strategies to increase member visibility and engagement to mHUB resources;

Coordinate internal and external marketing and communications for program offerings on an ongoing basis via print and digital platforms;

Support community activities, including but not limited to monthly communications and event coordination;

Support development and strategy for cohort-based programs for focused startup sub-groups;

Develop understanding of the mHUB community and membership needs to align and refine educational content;
Requirements
Candidates interested in applying should meet the following criteria:
Bachelor's degree and one to three years of experience developing and executing projects and deliverables;

An entrepreneurial mindset;

A passion for civic engagement;

Strong strategic leadership and project management skills;

Experience with Excel and data management a plus;

Demonstrated ability to communicate and work effectively with management team;

Excellent interpersonal, oral, and written communication skills;

Experience or related degree in designing or executing educational programming preferred;
Salary and Duration
Full-time

Salary is commensurate with experience

Competitive benefits package
Interested?
To apply, please submit this form and attach cover letter and resume by October 1st, 2023.