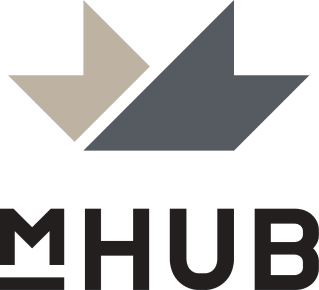 Program Manager, Community Engagement
Program Manager, Community Engagement
 About mHUB 
mHUB is a mission-driven 501c3 nonprofit economic development organization that launched in 2017 to enable physical product and Hardtech entrepreneurship through providing a hyper-resourced environment and networks of manufacturers, investors, mentors, and customers. This strategic effort was undertaken by a consortium of manufacturing industry leaders to foster the development and commercialization of next-gen technologies (e.g., advanced manufacturing, medical devices, energy tech, robotics, AVs, etc.) and future business leaders. This endeavor has translated into supporting over 428 startups launch 1,200 products resulting in over $721M in sales, over $1B in investment and exits, awarding over 411 patents, spending over $30M a year with U.S. manufacturers, and the creation of over 3,900 jobs. 
 About the Role  
mHUB is looking for a Program Manager to community engagement overall and critical programs underneath the Catalyze Initiative, a strategic priority for the organization focused on driving equitable access to entrepreneurship for marginalized founders. Reporting the Director of Community Impact and Engagement, the Community Engagement Program Manager will lead and scale the Catalyze Initiative Business Support Partnerships program and the soon-to-launch Equity in Innovation Fund. The Program Manager will be a critical partner in realizing mHUB's vision of rebalancing opportunity and access in the Hardtech ecosystem, working hand-in-hand with the Director and broader leadership to refine and embed mHUB's strategy for equitable impact across the organization. The Program Manager will also be a key architect mHUB's work around economic inclusion and work directly with the Director to build the department and team.  
This role will be a combination of program leadership and external relationship management, with visibility to decision makers across the tech and civic ecosystem working to make Chicago the most equitable tech city in the country.  
 Key Responsibilities  
 Program Management and Execution  
Support the Director of Community Impact and Engagement in leading Catalyze Initiative program management including planning, budgeting, management, and execution. 

Drive the execution and evaluation of the Catalyze Initiative Business Support Partnerships program, with a keen eye towards continuous improvement. 

Coordinate the day-to-day operations of mHUB's partnership with it's first granted partner to replicate mHUB's cohort-based startup programming on the West Side; 

Manage selection of and program design with 2

nd

partner in 2023 and scale up to 3 partners annually by 2025;

Manage the execution of workshops and training for participants; 

Build and maintain relationships with program mentors, speakers, and partners; acting as their primary point of contact; 

Act as primary support for program participants, helping them navigate resources within the program and across broader mHUB programming;

Support the mHUB marketing team in recruitment and communications strategies to drive visibility for the program and its participants; 

Build an environment of camaraderie, respect, and support within cohorts.

Make programmatic recommendations based on needs of participants, Works cross-functionally across mHUB and maintains close communication and collaboration with the programs and engagement team, prototyping lab staff, Entrepreneurs and Engineers in Residence, mentors, and senior leadership.  
 Community Impact  
Support the Director in deploying a robust community engagement strategy surrounding mHUB's relocation to the Near West Side opportunity Zone (targeted for move in August 2023);

Lead asset mapping, data collection of community needs and best practices to ensure our community engagement and partnerships are appropriately aligned, comprehensive and deliver true impact;

Support the Director in building and maintaining strong partnerships with mHUB's

existing Community Partners

and the larger network of place-based business development organizations throughout Chicago;

Support events geared towards underrepresented founders, manufacturers, and innovators.  
 Qualifications and Capabilities  
Strong knowledge across community development, community engagement, relationship management, and project management.  

Established relationships with and knowledge of community groups across the City of Chicago.

Demonstrated background in leading and evaluating programs geared towards impact.  

Comfortable in a wide range of cultural, geographic, and operational situations, demonstrating culturally sensitive behavior with a diverse range of people. 

Bachelor's degree with 4-7 years of experience with increasing responsibility, or equivalent experience. 

Very strong interpersonal skills and the ability to build relationships with stakeholders, including mHUB members, staff, board members, external partners and donors.

Expert written and verbal communication skills.  

S

trong organizational skills that reflect ability to perform and prioritize multiple tasks seamlessly with excellent attention to detail.  

Demonstrated proactive approaches to problem-solving with strong decision-making capability. 

Demonstrated ability to partner with high-level leaders to work towards outcomes, leading by consensus.  

Experience in research and asset mapping.  

Prior experience in a nonprofit environment is a plus.  
mHUB is an Equal Opportunity Employer and prohibits discrimination and harassment of any kind. mHUB is committed to the principle of equal employment opportunity for all employees and to providing employees with a work environment free of discrimination and harassment. All employment decisions at mHUB are based on business needs, job requirements, and individual qualifications, without regard to race, color, religion or belief, family or parental status, or any other status protected by the laws or regulations in the locations where we operate. mHUB will not tolerate discrimination or harassment based on any of these characteristics. mHUB encourages applicants of all ages. 
 Core Team Values 
 Ability to uphold, embody, and articulate the following values: 
Tackle each Day with Passion, Enthusiasm and Curiosity

– What we're doing is special. What we're doing has an impact. What we're doing is the spark that is igniting a community. 




Try. Learn. Grow

– We are entrepreneurs. We won't be afraid to be bold and take risks. We won't wait for the idea, we'll create it ourselves. mHUB is a launchpad for our startups, but also for us. 
Hold Ourselves Accountable

– We agree to be personally accountable to the "promises" we make. We don't blame others or ourselves. If we need help, we ask. If we make a mistake, we communicate it and fix it. 




We are Greater as the Sum of our Parts

– Together we are greater than alone. We are one team, and collaboration is crucial to our success. We treat one another fairly and with respect. We challenge one another to rise to our best. 




Respect and Value Diversity – We agree to value the rights of all individuals to mutual respect. The diversity of our community is a fundamental strength of the organization. 
Compensation 
Our comprehensive and competitive benefits include a generous PTO and 401(k) plan as well as medical, vision, dental plans, and participation in carried interest profit sharing.  
Benefits include:  
Medical insurance  

Dental insurance  

Childcare support 

Paid parental leave 

Disability insurance  

Vision insurance  

401(k) 

Commuter benefits  

Professional development funds 

Carried interest employee profit program 
 To Apply 
To apply, please submit the following items through our online application form http://mhubhr.clients.peoplevine.com/form/7437
Cover letter  

Resume 

Salary requirements  
 Reach out to info@mHUBChicago.com with any questions.