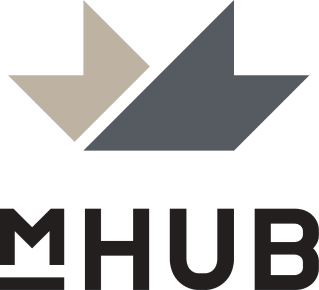 Program Manager, mHUB Accelerator
mHUB is looking for an enthusiastic and dedicated candidate to join the team as the Program Manager of its startup accelerator. The program is focused on accelerating cohorts of 8-10 high-growth hardtech startups working to develop and commercialize novel solutions to some or our world's biggest challenges in climate, energy and sustainability. In this exciting andd imporatnt role, the Program Manager will work in close partnership with the Executive Director in the overall planning, tech scouting and team selection, and the day to day program management of the program to ensure its success. The Program Manager will also be the go-to-person for daily interactions with the startups and a diverse set of stakeholders including mentors, corporate partners, investors, supply-chain experts, etc. If you are interested in entrepreneurship, venture capital or driving product innovation, this is the role for you! The Program Manager position is a full-time position that reports to the Executive Director of the Accelerator.
Description of Responsibilities:
The primary responsibilities of the Program Coordinator consist of the following:
• Support the Executive Director in leading the accelerator's overall program management responsibilities including outreach, planning, budgeting, management and execution.
• Coordinate the day-to-day operations of the program to offer a seamless experience to all participating cohort startups.
• Create an effective environment that allows cohort startups to be fully engaged in collaborative learning with peers, mentors and the broader mHUB startup community.
• Manage the coordination and deployment of training and development programs and other mHUB services.
• Work closely with the full mHUB team including the prototyping lab staff, training coordinators, etc., to extend the full value of resources needed for cohort startups.
• Establish relationships and become daily conduit with external program stakeholders.
• Support mHUB marketing team in external communications strategies to drive visibility of the program and startups at all stages of the program.
• Support planning and coordination of interactions of the cohort startups with investors, corporate partners, mentors, and other key stakeholders.
• Create an environment of camaraderie, respect and support among cohort participants and design group events and services to support this.
• Identify and propose additional initiatives based on feedback of cohort participants to continuously improve the program experience and framework.
• Identify and share best practices with mHUB team for areas of improvement and contribute to developing an ideal accelerator program framework for future use.
• Work hand-in-glove with the Executive Director.
• Represent the Executive Director when necessary and appropriate.
Qualifications
Candidates interested in applying should meet the following qualifications:
• 2-5 years of operational experience in fast paced entrepreneurial environment(s) specifically with technology startups, accelerators, or venture capital.
• Experience working with a diverse set of stakeholders (investors, corporate partners, mentors, startups).
• Ability to work both independently and in a team-oriented, collaborative environment.
• Ability to effectively prioritize and execute tasks conforming to shifting priorities, demands, and timelines.
• Comfortable with minimal direction and high autonomy.
• Bachelor's degree with a preference for business, entrepreneurship, engineering, economics, or a related field with innovation as a focus.
• Strong written and oral communication skills.
• Strong interpersonal skills.
• A high degree of responsibility, initiative, and professionalism.

Salary and Duration

Salary will be commensurate with experience. Competitive benefits package.

To apply: please complete this form and submit your resume, salary requirements, and three professional references.


Position Open Immediately!