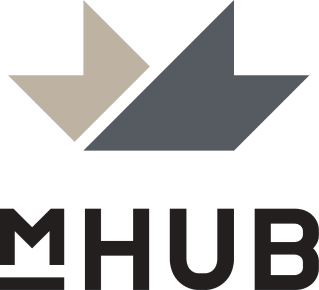 Operations Manager

STAFFING AGENCIES AND RECRUITERS DO NOT CONTACT US ABOUT THIS LISTING
About mHUB
mHUB is a mission-driven 501c3 nonprofit economic development organization that launched in 2017 to enable physical product and hardtech entrepreneurship through providing a hyper-resourced environment and networks of manufacturers, investors, mentors, and customers. This strategic effort was undertaken by a consortium of manufacturing industry leaders to foster the development and commercialization of next-gen technologies (e.g., advanced manufacturing, medical devices, energy tech, robotics, AVs, etc.) and future business leaders. This endeavor has translated into supporting over 428 startups launch 1,200 products resulting in over $721M in sales, over $1B in investment and exits, awarding over 411 patents, spending over $30M a year with U.S. manufacturers, and the creation of over 3,900 jobs.

Position Summary
mHUB is seeking an Operations Manager to manage, optimize, document and oversee the implementation of new processes that streamline organizational operations. This includes identifying pain points throughout the organization, collecting feedback from stakeholders, improving existing processes and measuring impact. The Operations Manager will drive projects that improve the use the organizations IT platforms while organizing and presenting performance metrics across all business units. They will oversee Facility Management, its staff and general operations activity while also creating a monthly report that highlights organizational activity, strengths and opportunities for improvement. The Operations Manager will work directly with and reports to the Chief Operational Officer.
We are looking for a motivated self-starter who thrives in a dynamic, entrepreneurial fast-paced environment, works well with a team, has a strong attention to detail, has excellent accounting skills, and is passionate about innovation, manufacturing, and helping to grow Chicago's regional economy.

Operations Manager Responsibilities
• Support all business operations
• Identify operational pain points and process complexity and deliver improved and simplified processes
• Develop SOPs to improve operational knowledge and resources
• Create order and organization throughout all business processes
• Manage, oversee and communicate operational data for the organization
• Support Directors with actionable reports to improve key metrics and deliverables
• Deliver monthly operational reports to the COO
• Support organization wide data analyses and management
• Independently identify operational priorities and set clear timelines and project plans
• Lead and support all IT integrations and developments
• Manage Building Manager
• Support accounting department as needed
Qualifications
Candidates interested in applying should meet the following criteria:
• Minimum of 5-8 years of operations and/or process improvement experience. Non-profit experience and/or consulting experience is a plus.
• The candidate must have a bachelor's or master's degree in business management or engineering.
• The candidate must be a self-starter and treat the business as if it was their own.
• Must be good at Excel, PowerPoint, Word.
• Ability to learn quickly and come up with unique solutions to problems. Prefer candidates with software development experience, CRM experience, process design and/or improvement experience.
• Ability to work both independently and in a team-oriented, collaborative environment.
• Ability to effectively prioritize and execute tasks conforming to shifting priorities, demands, and timelines.
• Strong written and oral communication skills.
• Strong interpersonal skills.
• A high degree of responsibility, initiative, and professionalism.
• Experience in fast-paced entrepreneurial environments specifically with tech startups, entrepreneurship, and venture capital is valued.

mHUB is an Equal Opportunity Employer and Prohibits Discrimination and Harassment of Any Kind: mHUB is committed to the principle of equal employment opportunity for all employees and to providing employees with a work environment free of discrimination and harassment. All employment decisions at mHUB are based on business needs, job requirements and individual qualifications, without regard to race, color, religion or belief, family or parental status, or any other status protected by the laws or regulations in the locations where we operate. mHUB will not tolerate discrimination or harassment based on any of these characteristics. mHUB encourages applicants of all ages.
Core Values
Ability to uphold, embody, and articulate the following values:
• Respect and Value Diversity – We agree to value the rights of all individuals to mutual respect. The diversity of our community is a fundamental strength of the organization.
• Tackle each Day with Passion, Enthusiasm and Curiosity – What we're doing is special. What we're doing has an impact. What we're doing is the spark that is igniting a community.
• Try. Learn. Grow – We are entrepreneurs. We won't be afraid to be bold and take risks. We won't wait for the idea, we'll create it ourselves. mHUB is a launchpad for our startups, but also for us.
• Hold Ourselves Accountable – We agree to be personally accountable to the "promises" we make. We don't blame others or ourselves. If we need help, we ask. If we make a mistake, we communicate it and fix it.
• We are Greater as the Sum of our Parts – Together we are greater than alone. We are one team, and collaboration is crucial to our success. We treat one another fairly and with respect. We challenge one another to rise to our best.

Salary and Duration
Full-time position with a competitive salary and benefits package.
Interested? To apply and be considered for this role, please complete this form.