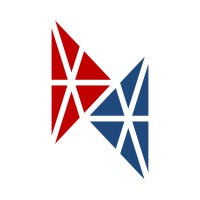 Internships with NUMORPHO Cybernetic Systems
NUMORPHO Cybernetic Systems has several internship opportunities available for the following positions:
Mechanical Engineer Intern - CAE (1 position)
Industrial Designer Intern- CAD (2 position)
Data Analyst Intern - AI/ML (1 position)
Founded in Chicago, Illinois, in 2021, NUMO is a company whose vision is to utilize intelligent techniques to build smart, connected, and sustainable products by pushing the edges of engineering, technology, data management, AI, and cybernetics. We will be creating new Ideation techniques, enabling Industry 4.0 (for smart connectivity and robotic automation), and adding to it the Industry 5.0 (human-centric and sustainable products) framework for development, build and commercialization.
NUMO's immediate need to conceptualize products and services to cater to the mobility space:
• Micro-mobility comprising of smart e-bikes and accessories, and compact commuter vehicles in the future
• Macro-mobility comprising of RVs with solar panel retractable structures and exoskeletons
• Hyper-mobility comprising of package delivering drones and air-taxi electric VTOLs
NUMO is looking for designers, engineers, and data analysts who look at 3D printing, smart manufacturing technologies. and AI/ML as the basis for our future in building smart and sustainable products. Get more details on NUMO's philosophy and reach out to Founder & CEO, Nitin Uchil, if interested in applying.