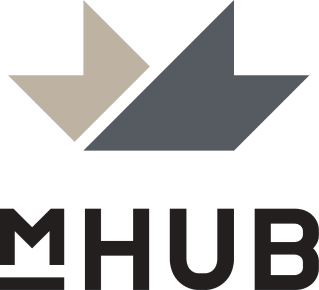 mHUB HardTech Development Services (HDS) Engineering Program Manager
mHUB is actively recruiting candidates for the full-time position of HDS Engineering Program Manager for the Hardtech Development Services team. HDS was launched in 2018 as a program that provides manufacturers access to mHUB's engineering and design talent to collaborate on product innovation. This program successfully generated $6M in revenue since its inception. We are looking for a motivated self-starter with an engineering and sales background who can lead $3M business focused on engineering, design consulting, innovation, and R&D services. The Engineering Program Manager will be responsible for fostering relationships with clients, identifying opportunities for innovation, defining the product development strategy, and building teams within the mHUB community to execute scopes of work. HDS Engineering Program Manager position is a full-time position reporting to the COO of mHUB.
Description of Responsibilities
The primary responsibilities of the HDS Engineering Program Manager consist of the following:
• Drive HDS strategic priorities, delivering scalable growth, strong sales channels and increasing customer satisfaction
• Work with clients to create a product development strategy, staff teams, define scopes of work and manage the execution and delivery of work
• Effectively track, analyze, and provide status reports on all business activity through defined success metrics to gauge success of platform and growth efforts.
• Respond to client inquiries and requests, set and manage client expectations
• Attend tradeshows, marketing, networking events and onsite client meetings to sell service offerings
• Follow up with client on unpaid invoices, unapproved phases, remove any other blockers and drive project continuations with existing clients
• Manage the community talent and ensure HDS has amply contracting resources that align with the current a future pipeline of business.
• Catalogue and understand the contracting talent and assist in identification of the right skillsets for new projects.
• Assist in contractor orientations, best contracting practices, contractor meet ups/exchanges
• Increase contractor engagement and activity by encouraging contractors to complete profiles, bid for jobs, and communicate with clients
• Check in with contractors on active projects, understand pain points and ensure that they are meeting their deadlines
• Identify opportunities to increase project completion speed
• Keeping track and managing payments for contracts, ensuring all boxes are check before they are paid
• Assist in building project case studies, success stories, and client that will vouch for the work
• Work closely with the marketing department to create and manage advertisements, lead generation campaigns, and vertical market plans.
• Maintain alignment with mHUB's overall strategy, mission, and core values
• Increase mHUB's presence and brand awareness within the community-at-large

Qualifications
Candidates interested in applying should meet the following qualifications:
• The candidate must have a bachelor's or master's degree in engineering or business, with proven success in product development, engineering sales, consulting, contracting, or a related field
• 2-5 years of product development, sales, management and/or consulting experience
• Hunter mentality and ability to source and generate leads for potential new business, while executing sales objectives
• Keen ability to build trust and establish long-term relationships with clients
• Must possess a history of establishing and growing a business while establishing systems for scalable future growth
• Ability to learn quickly and work independently is a plus, willingness and ability to spend evenings and weekends at community, membership, and HDS events required
• Demonstrated ability to communicate and work effectively with managers and key stakeholders
• Must possess strong interpersonal, oral and written communication skills
• Proficient with Microsoft Office programs including Outlook, Excel, Word and PowerPoint
• Ability to effectively prioritize and execute tasks conforming to shifting priorities, demands, and timelines
• A high degree of responsibility, initiative, and professionalism
• Performs other duties as assigned 

Core Values
Ability to uphold, embody, and articulate the following values:

• Respect and Value Diversity – We agree to value the rights of all individuals to mutual respect. The diversity of our community is a fundamental strength of the organization.

• Tackle each Day with Passion, Enthusiasm and Curiosity – What we're doing is special. What we're doing has impact. What we're doing is the spark that is igniting a community.

• Try. Learn. Grow – We are entrepreneurs. We won't be afraid to be bold and take risks. We won't wait for the idea, we'll create it ourselves. mHUB is a launch pad for our startups, but also for us.

• Hold Ourselves Accountable – We agree to be personally accountable to the "promises" we make. We don't blame others or ourselves. If we need help, we ask. If we make a mistake, we communicate it and fix it.

• We are Greater as the Sum of our Parts – Together we are greater than alone. We are one team, and collaboration is crucial to our success. We treat one another fairly and with respect. We challenge one another to rise to our best.

Salary and Duration
Salary will be commensurate with experience. Competitive benefits package.
Position Open Immediately. To apply:
Submit the following items:
• Cover letter
• Resume
• Salary requirements

Applications can be submitted via this link.