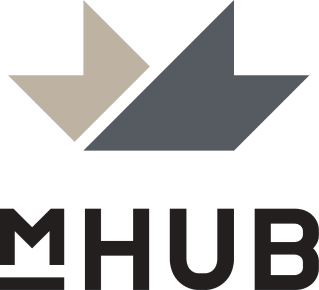 Executive Director, Smart & Sustainable Manufacturing Accelerator
Executive Director, Smart & Sustainable Manufacturing
mHUB seeks an Executive Director to build and manage a startup accelerator focused on commercializing demand-driven Smart & Sustainable Manufacturing hardtech solutions aligned with participating strategic industry partners and investors' market needs.
The Executive Director will lead the sixth program of mHUB's hands-on accelerator designed to incubate 8 to 10 promising hardtech startups from around the world. The program is supported by 2 to 4 participating industry partners who help define the technology focus of the program and the Product Impact Fund I venture fund that seeds each company. The Executive Director will be responsible for sourcing a strong pipeline of teams and leading the day-to-day operational execution of the program. The Executive Director position is a full-time position that reports to the Chief Executive Officer.
Description of Responsibilities
The primary responsibilities of the Executive Director consist of the following:
Provide strategic and credible leadership to successfully design, shape and execute the strategic direction of the program
Support business development efforts to secure participating corporate partners
Manage tailored curation of programmatic content including curriculum, speakers, industry mentors, and events
Support the development of a national innovation network to drive program awareness, source a pipeline of applicants and share best practices
Support the planning, marketing and hosting of local market events to drive top startup applications and investors
Lead the advising and supporting of startup teams on key product development and business decisions
Source, recruit, and lead the selection process for all startups applying to the accelerator
Serve as the main POC for founders and partners during the term of the cohort
Provide ongoing support and guidance for startups within the investment portfolio once the cohort concludes
Identify and share best practices with mHUB operational team for areas for improvement
Develop systems and processes for regular updates to the investment portfolio
Ensure that the accelerator maintains alignment with mHUB's overall strategy and mission
Work hand-in-glove to manage the engagement with program funders/industry partners
Support the development of investor pipeline and link cohort participants with potential funders
Represent mHUB in the local community both actively and passively
Develop thought-leadership content (i.e. blogs, speaking engagements, etc.) to represent mHUB and build visibility for the program
Qualifications
Candidates interested in applying should meet the following qualifications:
10-15 years of experience and 7+ years of leadership experience in fast-paced entrepreneurial environments specifically with technology startups, accelerators, or manufacturing industry-backed venture capital
The candidate must have a bachelor's or master's degree with a preference for business, entrepreneurship, engineering, economics, or a related field with an innovation focus preferred
Working experience in hardware product commercialization or consulting required
Coaching mindset approach to supporting others as they build great companies with a proven track record of managing a device startup or project team
Experience participating in, or working with, a startup accelerator program preferred
Expertise in term sheets, negotiations, and fundraising
Comfortable with minimal direction, high autonomy, and aggressive growth targets
An ability to lead a room, public speaking, and group mentoring is critical
Ability to work both independently and in a team-oriented, collaborative environment
Ability to effectively prioritize and execute tasks conforming to shifting priorities, demands, and timelines
A strong network of innovative partners in energy across the country
Strong written and oral communication skills
Strong interpersonal skills
A high degree of responsibility, initiative, and professionalism
Willingness to travel when necessary
Salary and Duration
Salary range is between $160,000/yr - $180,000/yr but will be commensurate with experience. Compensation includes a base salary, performance bonuses, and carried interest incentives. Competitive benefits package.
If Interested
To apply, submit the following items:
Cover letter
Resume
List of 3 professional references with contact information
Salary requirements
Full applications should be submitted by email to info@mhubchicago.com.
Position Open Immediately.