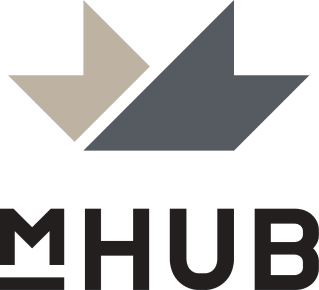 Event Coordinator
mHUB is looking for a candidate to join our growing team as Event Coordinator. The role will support event planning activities at the over 65,000SF facility, which is equipped with a full-service event space and engages Chicago's broad innovation ecosystem. The Event Coordinator will report to the Director of Marketing and drive key event logistics for major brand events as well as own the execution of 3rd party events hosted at mHUB. The Event Coordinator will be a main liaison for event related communications and internal and external stakeholders, pre, post, and during each event. They will also work with the marketing team to align promotional and customer growth opportunities. This role will have a direct impact on the reach and impact of mHUB to broaden its innovation ecosystem and celebrate the startups and thought leaders bettering the future through hardtech innovation.
Description of Responsibilities:
Act as main point of contact for mHUB brand and hosted events and promote a positive client experience
Work with internal teams at mHUB, clients, and vendors to ensure seamless operation of pre, post, and day-of planning
Evaluate event space requests, ensuring alignment with mHUB brand mission
Oversee and manage all aspects of event space rentals, handling all planning and logistics from start to finish
Manage event agreements and contracts, negotiating with clients and vendors when necessary, and working with Director of Marketing to report event revenues and payments to accounting
Track $150,000+ in event revenue annually
Develop and maintain a comprehensive vendor list for events, managing relationships with all preferred caterers, producers, etc.
Responsible for following facility protocols and work with operations to properly open and close the building as well as noting any damages, facility needs, or equipment malfunctions / needs
Align opportunities with mHUB development and marketing teams
Qualifications:
Minimum 2 years of event production experience

Understanding of basic A/V equipment and facilities

Willingness to work second shift hours, depending on weekly event calendar

Comfort directing clients and staff and setting expectations

Keen detail to organization and documentation

Demonstrated ability to communicate and work effectively with key stakeholders

Ability to track expenses and revenue, working with accounting teams

Personable demeanor with a focus on customer service

Ability to work both independently and in a team-oriented, collaborative environment

Ability to effectively prioritize and execute tasks conforming to shifting priorities, demands, and timelines

Apply analytical and problem-solving skills

Ability to work on several projects simultaneously

Ability to lift 35 pounds


Proficient with Microsoft Office programs including Outlook, Excel, Word and PowerPoint.
mHUB is an Equal Opportunity Employer and prohibits discrimination and harassment of any kind. mHUB is committed to the principle of equal employment opportunity for all employees and to providing employees with a work environment free of discrimination and harassment. All employment decisions at mHUB are based on business needs, job requirements and individual qualifications, without regard to race, color, religion or belief, family or parental status, or any other status protected by the laws or regulations in the locations where we operate. mHUB will not tolerate discrimination or harassment based on any of these characteristics. mHUB encourages applicants of all ages.
Salary and Duration
Salary will be commensurate with experience. Competitive benefits package.
Interested?
To apply, please submit the following items by email to info@mHUBChicago.com 
Resume 

Salary requirements 

Three professional references
About mHUB
mHUB is a leading independent hardtech and manufacturing innovation center located in Chicago, Illinois with a mission to convene the entrepreneurial ecosystem around physical product innovation and ensure that the manufacturing industry continues to accelerate, grow and thrive. Launched in 2017, the mHUB has supported more than active and alumni companies which have raised $1B, generated more than $750M in revenue, launched more than 1,398 products and hired more than 3,987 employees. mHUB provides a hyper-resourced environment to entrepreneurs with the goal of commercializing new hardtech innovation that will lead to new businesses, intellectual property, investment, revenue and job creation.