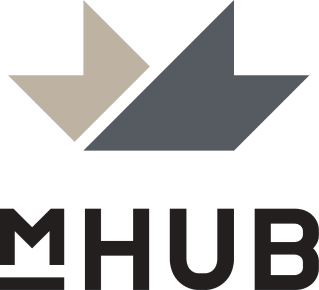 mHUB Associate Account Manager
mHUB is seeking an entrepreneurial-minded candidate to support the Development Team and work across most functions of the business, including memberships, partnerships, foundations, events planning, and innovation. For the role of Associate Account Manager, mHUB is looking for a motivated, highly organized, and analytical thinker with excellent interpersonal and presentation skills who enjoys the fast-paced work environment and is passionate about supporting emerging businesses and contributing to the future of work.
The position works directly with the Development Team Leaders to execute critical projects, assist with account management, host events, and other key development responsibilities. They will work closely with the Directors of Corporate Partnerships and Development to onboard and manage new partners and create processes to improve communication across departments. The role offers opportunities for career development and visibility both internally and with the wider corporate and philanthropic sectors in Chicago and beyond.
Key Responsibilities:
Development & Engagement
Assist with the management of mHUB's industry and philanthropic partners to build and strengthen client relationships to achieve long-term partnerships

Maintain accurate records, keeping track of any partner, foundation, or other contract updates and renewals


Support development teams in prospect research, including startups, manufacturers, corporates, foundations, individuals, and grants
Marketing & Events
Work with marketing team and other internal teams to develop strategic marketing plans and ensure KPIs are being met for corporate and philanthropic partners

Support donor/partner engagement activities, including but not limited to monthly communications and event coordination, reporting out to partners


Coordinate, and assist with various events for members, partners, and stakeholders
Reporting & Cross-Functional Support
Cross-functional support and communication across all departments and teams

Develop an understanding of the mHUB community and partnership needs to align and refine the partnership pipeline

Support development and strategy for cohort-based programs for focused startup sub-groups.
Qualifications Candidates interested in applying should meet the following criteria:
Bachelor's degree preferred

Three to five years of account management, sales, or development experience

An entrepreneurial mindset;

Organizational skills and attention to detail;

Strong strategic leadership and project management skills;

Experience in non-profit, a plus;

Prior experience with events or meeting production

Proficient in Microsoft Office, including experience with Excel, PowerPoint and data management tools

Demonstrate ability to communicate and work effectively across departments;

Excellent interpersonal, oral, and written communication skills;
mHUB is an Equal Opportunity Employer and Prohibits Discrimination and Harassment of Any Kind: mHUB is committed to the principle of equal employment opportunity for all employees and to providing employees with a work environment free of discrimination and harassment. All employment decisions at mHUB are based on business needs, job requirements and individual qualifications, without regard to race, color, religion or belief, family or parental status, or any other status protected by the laws or regulations in the locations where we operate. mHUB will not tolerate discrimination or harassment based on any of these characteristics. mHUB encourages applicants of all ages.
mHUB's Core Values
Ability to uphold, embody, and articulate the following values:
Respect and Value Diversity – We agree to value the rights of all individuals to mutual respect. The diversity of our community is a fundamental strength of the organization.

Tackle each Day with Passion, Enthusiasm and Curiosity – What we're doing is special. What we're doing has an impact. What we're doing is the spark that is igniting a community.

Try. Learn. Grow – We are entrepreneurs. We won't be afraid to be bold and take risks. We won't wait for the idea, we'll create it ourselves. mHUB is a launchpad for our startups, but also for us.

Hold Ourselves Accountable – We agree to be personally accountable to the "promises" we make. We don't blame others or ourselves. If we need help, we ask. If we make a mistake, we communicate it and fix it.

We are Greater as the Sum of our Parts – Together we are greater than alone. We are one team, and collaboration is crucial to our success. We treat one another fairly and with respect. We challenge one another to rise to our best
Salary and Duration
Full-time

Competitive benefits package
To apply, submit the following items:
Applications can be submitted by email to info@mhubchicago.com.
Position open immediately.
**APPLICANTS MUST SUBMIT INFORMATION DIRECTLY TO INFO@MHUBCHICAGO.COM. LINKEDIN ONLY SUBMISSIONS WILL NOT BE CONSIDERED**
About mHUB
mHUB is a leading independent hardtech and manufacturing innovation center located in Chicago, Illinois with a mission to convene the entrepreneurial ecosystem around physical product innovation and ensure that the manufacturing industry continues to accelerate, grow and thrive. Launched in 2017, the mHUB has supported more than active and alumni companies which have raised $1B, generated more than $430M in revenue, launched more than 1,200 products and hired more than 2,100 employees. mHUB provides a hyper-resourced environment to entrepreneurs with the goal of commercializing new hardtech innovation that will lead to new businesses, intellectual property, investment, revenue and job creation.